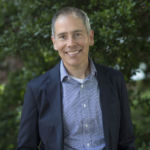 Books by Christian W. McMillen
The book looks at how pandemics unfold over time and how societies deal with them, with chapters focusing on HIV, cholera, malaria, smallpox and tuberculosis. I show how breakthroughs in medicine changed our relationship to these diseases.

I draw a distinction between acute pandemics, like cholera, and chronic ones, like tuberculosis. Cholera takes over people's lives relatively quickly, whereas tuberculosis is a longstanding chronic pandemic; it's never gone away. TB is pandemic in its scope, but it's not an acute event that has a clear beginning and end, like a cholera epidemic. When cholera hits a place, such as Haiti after its 2010 earthquake, it travels through bodies and societies quickly and then dies out. You can define the cholera epidemics within a period of time, whereas TB and HIV are chronic, ongoing pandemics.