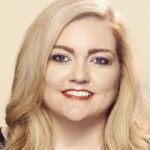 Colleen Hoover
Colleen Hoover is a bestselling American author of romance and young adult books. Her hit book, It Ends with Us, was first published in 2016 but surged onto bestseller lists in 2022 thanks to #BookTok. Hoover was the bestselling author in the UK in 2022.
Books by Colleen Hoover
Sometimes there's no substitute for Colleen Hoover herself, but it can be hard to choose which of her 24 novels and novellas to read next. Ugly Love is a good bet if you loved It Ends With Us; its protagonist is young nurse Tate Collins who, rather unromantically, finds airline pilot Miles Archer passed out drunk in front of her apartment door. Connected by Tate's brother Corbin and an undeniable mutual attraction, the pair start a casual relationship—an arrangement that seems to suit both parties until feelings get involved. As Tate digs deeper, Miles pulls further away and his traumatic past threatens to rear its ugly head. Like Colleen Hoover's biggest selling book, it features a troubled love interest and doesn't shy away from complicated emotions. Why not give Ugly Love a go, and let us know how it compares? We always love to hear from our readers on social media.
From our article Books like Colleen Hoover's It Ends With Us
Fans of blockbuster romance author Colleen Hoover must not miss her long-awaited sequel to her beloved and perennially bestselling It Ends With Us. Picking up right where the epilogue for It Ends with Us left off, we see the world through the eyes of both Lily and Atlas as they embrace a second chance at true love—that is, if Lily's ex-husband Ryle will let them.
It Ends with Us (2016) is Colleen Hoover's biggest selling romance novel. It includes themes of domestic violence inspired by Hoover's childhood experiences. It Ends with Us was followed by a sequel in 2022 that also became a bestseller, It Starts with Us.