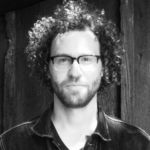 Daegan Miller
Daegan Miller is a writer and landscape historian. His first book, This Radical Land: A Natural History of American Dissent, was released by the University of Chicago Press in February 2018.
Interviews with Daegan Miller
The shining core of a radical environmentalism is when we open up our circle of concern to include things beyond trees or animals or water to people of all kinds, says the writer and landscape historian Daegan Miller. Here he selects five of the best books that evoke the spirit of the movement.