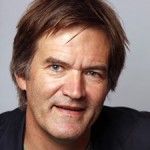 David Goodhart
David Goodhart founded the British magazine Prospect, and edited it for 15 years. He has written for publications including the Financial Times and The Guardian as well as producing several BBC radio documentaries. Goodhart is currently director of the London-based thinktank Demos.
Interviews with David Goodhart
Managing immigration has become a key political question of our times. The author of The British Dream tells us about the British experience, and what helps multiculturalism succeed or fail.