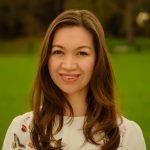 Genevieve Von Lob
Dr Genevieve von Lob is a clinical psychologist. She has worked with families from every type of background during a ten-year career spanning private practice, NHS child and adolescent mental health services and work for local authorities. She has been widely quoted in the media, including in the Telegraph, Daily Mirror, Financial Times, Top Santé and Grazia, and featured as a consultant therapist in an episode of Channel Four's Dispatches. Her new book Five Deep Breaths: The Power of Mindful Parenting was recently published by Transworld.
Books by Genevieve Von Lob
Interviews with Genevieve Von Lob
Dr Genevieve Von Lob talks to Five Books about the pressures and strains on family life today, and how a mindful approach can help us all.
Books by Genevieve Von Lob