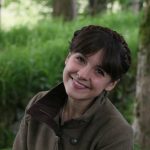 Eleanor Rosamund Barraclough
Eleanor Rosamund Barraclough is a lecturer in medieval history and literature at the University of Durham. She appears regularly on BBC radio and is the author of Beyond the Northlands: Viking Voyages and the Old Norse Sagas
Books by Eleanor Rosamund Barraclough
"Everyone has heard of the Vikings, but before I read this book I didn't know what was fact and what was fiction. I didn't know who Leif Eriksson was or whether he had really reached America. I presumed Vikings wore horned helmets and didn't know they came as far south as Baghdad. This book, by historian Eleanor Rosamund Barraclough, separates some of the myths from reality and is also a wonderful way of going on a voyage of discovery with her. I felt like I was following in the footsteps of Erik the Red and Co. and imagined what it would be like crossing icy oceans in a longboat. I also love the photographs of sites in Greenland and her descriptions of the landscape." Read more...
Editors' Picks: Favourite Nonfiction of 2018
Sophie Roell, Journalist
Interviews with Eleanor Rosamund Barraclough
The Vikings discovered America and traded slaves in Baghdad. They sometimes buried their dead in ships, but probably did not burn them. And they did not wear horned helmets. Historian Eleanor Barraclough separates myth from reality and recommends the best Viking books.
Interviews where books by Eleanor Rosamund Barraclough were recommended
Journalist and Five Books editor Sophie Roell looks back on her favourite nonfiction books read this year.
Books by Eleanor Rosamund Barraclough