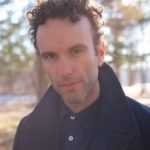 Elliot Ackerman
Elliot Ackerman is the author of a number of novels, as well as the memoir Places and Names: On War, Revolution and Returning. His books have been nominated for the National Book Award, the Andrew Carnegie Medal in both fiction and nonfiction, and the Dayton Literary Peace Prize, among others. He served five tours of duty in Iraq and Afghanistan, where he received the Silver Star, the Bronze Star for valour, and the Purple Heart.
Interviews with Elliot Ackerman
"Imagination is a national security imperative," according to acclaimed novelist, journalist and decorated US Marine Elliot Ackerman. He's written a novel with retired Admiral Jim Stavridis, about what would happen if the US went to war with China. Here, he talks us through his favourite books of apocalyptic fiction—and the truths they reveal about war, humanity, and literature.