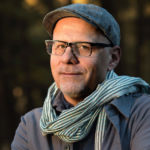 Eric Weiner
Eric Weiner is an award-winning journalist, bestselling author, and speaker. His books include The Geography of Bliss and The Geography of Genius, as well as the spiritual memoir Man Seeks God and The Socrates Express. His books have been translated into more than twenty languages. Eric is a former foreign correspondent for NPR, and reporter for The New York Times. He is a regular contributor to The Washington Post, BBC Travel, and AFAR, among other publications. He lives in the Washington, D.C. area.
Interviews with Eric Weiner
Can philosophy change your life? Yes, says bestselling author Eric Weiner, though partly by making it more complicated. Here, he picks five works of life-changing philosophy, from Epictetus to Jacob Needleman, a professor (emeritus) at San Francisco State University.