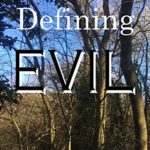 Estelle Francis
Estelle Francis is a teenager living in Oxfordshire, UK. She has just self-published her first book, Defining Evil.
Interviews with Estelle Francis
Young adult science fiction extends far beyond the typical dystopian novels which immediately come to mind. Estelle Francis, a teenage author who recently published her first book, shares her favourite reads on this topic.