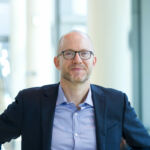 Evan Lieberman
Evan Lieberman is a Professor of Political Science and Contemporary Africa at MIT, where he directs the Global Diversity Lab and MIT's international education program, MISTI. His research and teaching focus on the politics of development and human dignity in ethnically—and racially—divided societies. He is the author of Until We Have Won Our Liberty: South Africa After Apartheid (2022).
Interviews with Evan Lieberman
Despite their enormous variety, the countries of sub-Saharan Africa share some common challenges when it comes to politics and governance. Here, political scientist Evan Lieberman talks about the struggles for democracy in the continent and some of the specific obstacles African countries face in state-building and administration.