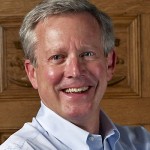 Gary Gorton
Gary B Gorton is an American economist and Professor of Management and Finance at Yale University. He is a former member of the Moody's Investors Services Academic Advisory Panel and former director of the research programme on banks and the economy for the Federal Deposit Insurance Corporation. He has taught at the Graduate School of Business, University of Chicago, and previously worked as an economist and senior economist at the Federal Reserve Bank of Philadelphia. During 1994 he was the Houblon-Norman Fellow at the Bank of England. He has been a member of the New York Federal Reserve Bank Financial Advisory Roundtable since January 2009. He is an expert in stock and futures markets, banking and asset pricing. He has been an editor of The Review of Economic Studies.
Interviews with Gary Gorton
Yale professor Gary Gorton says today's financial crisis may feel like a unique event, but in the US and in the UK crises are historically common. And we have a history of similar responses.