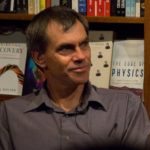 Graham Oppy
Graham Oppy is Professor of Philosophy at Monash University. As well as the Chair of Council of the Australasian Association of Philosophy, he was elected Fellow of the Australian Academcy of Humanities in 2009. Having written extensively on arguments for the existence of God, as well as the divine properties, Oppy is recognised as a world-leading philosopher of religion. His books include Ontological Arguments and Belief in God; Describing Gods: An Investigation of Divine Attributes; Arguing about Gods; Reinventing Philosophy of Religion; and Atheism: The Basics (forthcoming).
Interviews with Graham Oppy
From the work of an 18th century atheist priest, to recent research in the cognitive anthropology of religion, atheist philosopher of religion Graham Oppy discusses the books that have been most influential to him.