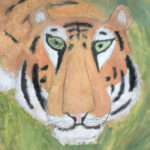 Harald
Harald is an 11 year old who lives in the United Kingdom. He loves to read and wants to become an archaeologist.
Interviews with Harald
Even as kids become old enough to read books without pictures, reading a graphic novel is a great way to relax or get a grasp of a complex subject (like quantum physics). 11 year old Harald, an avid reader, recommends some of the best ones he's read that other kids his age might also enjoy.