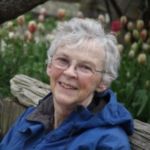 Helen J Lenskyj
Helen Jefferson Lenskyj is Professor Emerita at the University of Toronto. Her work as a researcher and activist on gender and sport issues began in the 1980s, and her critiques of the Olympic industry include Inside the Olympic Industry: Power, Politics and Activism (2000) and Olympic Industry Resistance: Challenging Olympic Power and Propaganda (2008).
Interviews with Helen J Lenskyj
The Olympics are big business—but the extent to which they benefit their host cities is increasingly called into question. They've also long been enmired in political controversy. Here Helen J Lenskyj, the academic and anti-Olympics activist, discusses the malign influence of big business, and the inseparability of sport and politics, as she chooses her best books on the bad side of the Olympics.