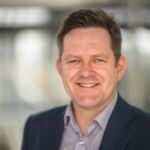 Howard Smith
Howard Smith is an Associate Professor in the Department of Economics at the University of Oxford. He specialises in competition economics. He is a member of the Academic Economics Advisory Group at the Competition and Markets Authority (CMA) in London and has advised the CMA on numerous competition cases.
Interviews with Howard Smith
Across sectors and around the world fewer and fewer companies dominate the economy, with negative consequences for consumers, workers and the economy as a whole. Here, Oxford economist Howard Smith introduces books on 'antitrust,' a key policy tool for ensuring that markets are actually functioning properly in market economies.