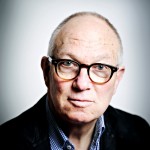 Ian Buruma
Ian Buruma is the Editor of the New York Review of Books. A journalist, writer and academic, he is also Henry R Luce Professor of Democracy, Human Rights and Journalism at Bard College, and was voted one of the Top 100 Public Intellectuals by the Foreign Policy magazine in 2010.
Interviews with Ian Buruma
Which are the best books to read about Japan? Author and journalist Ian Buruma picks some beautifully written works by scholars—and one novelist—that give a feel for its culture and civilization.
The writer and historian Ian Buruma selects five Western perspectives of the East, including a novel of colonial India, a travelogue of disappearing Japan, and the collection of essays that lifted the veil on Mao's China.