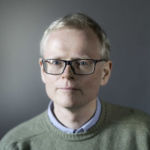 Ian Johnson
Ian Johnson is a Pulitzer-Prize winning writer working out of Beijing, focusing on society, religion, and history.
Interviews with Ian Johnson
China is a religious country with all kinds of faiths being practised across its vast territories—despite Mao's attempts to eradicate them. The Chinese Communist Party tolerates a variety of religions but continues to grapple with the potential challenge they pose to its authority. Prize-winning journalist Ian Johnson introduces the best books on the complex topic of religion in China.