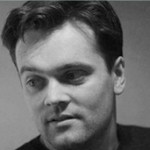 James Dunkerley
James Dunkerley is a professor at Queen Mary University, London. From 1998 to 2008 he served, on secondment, as Director of the University of London's Institute of Latin American Studies. An editor of the Journal of Latin American Studies from 1998 to 2006, he continues as a member of the JLAS editorial board. Over the last 20 years he has been editor of 40 titles in two important series: Verso's Critical Studies in Latin American and Iberian Cultures (with John King) and Palgrave's Studies of the Americas.
Interviews with James Dunkerley
Professor James Dunkerley at Queen Mary's, University of London, says that 'Latin America' is a term that only dates from the 1830s. He chooses five books that illuminate the cultural and political history of the continent.