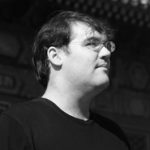 James Palmer
James Palmer is a Beijing-based writer. He is the author of The Bloody White Baron: The Extraordinary Story of the Russian Nobleman Who Became the Last Khan of Mongolia, short-listed for the John Llewellyn Rhys Prize, and The Death of Mao: The Tangshan Earthquake and the Birth of the New China. He won the Spectator's Shiva Naipaul Prize for travel writing in 2003. He is an editor for the English edition of the Global Times. He is currently working on a history of Chinese empire.
Interviews with James Palmer
China's minority peoples have shaped the country's history and its identity. They led its most successful dynasty, the Qing. But nowadays, their role has been reduced to that of tourist spectacle. Beijing-based writer James Palmer picks the best books on China's ethnic minorities.