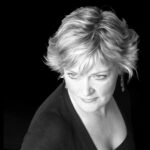 Jane Johnson
Jane Johnson is a British novelist and publisher. She is the UK editor for George R.R. Martin, Robin Hobb and Dean Koontz. She launched the Voyager imprint for HarperCollins and still works with George RR Martin and others. For many years she was the publisher of the works of J.R.R. Tolkien. She also worked on Peter Jackson's adaptation of Lord of the Rings and wrote the tie-in books.  Married to a Berber chef she met while researching The Tenth Gift, she lives in Mousehole, Cornwall, and Morocco.
Interviews with Jane Johnson
From Africa to the Middle East to Korea and Japan, there are so many countries you can discover by reading a good historical novel. British novelist and publisher Jane Johnson, several of whose books take place in Morocco at different times in the country's history, recommends five of her favourite historical novels set around the world.