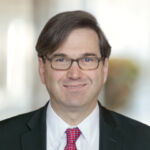 Jason Furman
Jason Furman is the Aetna Professor of the Practice of Economic Policy in the Department of Economics at Harvard University and Harvard's Kennedy School, is a regular contributor to scholarly journals, Project Syndicate and the Wall Street Journal. He spent eight years as a top economic adviser to President Barack Obama. He served as the 28th Chairman of the Council of Economic Advisers from August 2013 to January 2017, acting as both President Obama's chief economist and a member of the cabinet. He has authored several books, including Who Has the Cure?: Hamilton Project Ideas on Health Care (2008) and Path to Prosperity: Hamilton Project Ideas on Income Security, Education, and Taxes (2008). His March 2019 report Unlocking Digital Competition is available to read here.
Interviews with Jason Furman
As we study the causes of economic prosperity over the millennia and particularly the last century-and-a-half, it's worth remembering that humans are always the most important driver of economic growth. Jason Furman, a Harvard economics professor and former adviser to Barack Obama, picks out five of the best economics books of 2022, as well as topics he'd like to see books about in 2023.
Despite the large number of brands, most Americans buy their beer from just two companies. Consumer choice in the new digital economy is hardly better. Economist Jason Furman, chair of the Council of Economic Advisers under Barack Obama and now a professor at Harvard, recommends books to better understand market competition.