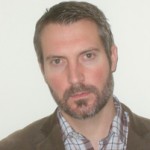 Jason Hall
Dr Jason Hall was born in Arkansas and took his first degree from Hendrix College. He has a PhD from the University of London and has taught since 2004 in the English Department at the University of Exeter. He is currently Head of Humanities on Exeter's Penryn Campus in Cornwall. His most recent work is a new edition of the Wilkie Collins novel Jezebel's Daughter for Oxford University Press.
Interviews with Jason Hall
Wilkie Collins, the sensationalist author and inventor of the detective novel, knew precisely how to "make 'em laugh, make 'em cry, make 'em wait". Jason Hall, Victorian literature expert and editor of a new edition of Jezebel's Daughter, chooses the five best books from Collins's extensive oeuvre – and considers the voracious appetites and unorthodox lifestyle of this intriguing Englishman.