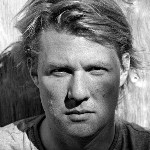 Jason Webster
Journalist and broadcaster Jason Webster lives in Spain and has written several books about the country. His wife Salud is an actress and flamenco dancer from Valencia.
Interviews with Jason Webster
From the book Robinson Crusoe was based on to surrealist filmmakers, Jason Webster chooses five books that illustrate the power of the Spanish imagination.