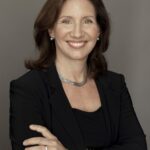 Jennifer Hirsch
Jennifer Hirsch is a professor of socio-medical sciences at the Mailman School of Public Health at Columbia University. Her research spans five intertwined domains: the anthropology of love; gender, sexuality, and migration; sexual, reproductive, and HIV risk practices; social scientific research on sexual assault and undergraduate well-being, and the intersections between anthropology and public health. She is one of New York City's 16 'Heroes in the Fight Against Gender-Based Violence.' In 2012 she was selected as a Guggenheim Fellow.
Interviews with Jennifer Hirsch
We have a responsibility to educate our teenagers about sex and intimacy, says Jennifer Hirsch—Professor of Sociomedical Sciences at Columbia University and the co-author of a new book on campus sexual assault. Here she recommends five books that offer parents and teens guidance on how to approach an often fraught topic.