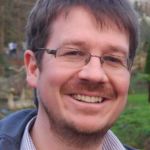 Jeremy Noel-Tod
Jeremy Noel-Tod is a lecturer in the School of Literature, Drama and Creative Writing at the University of East Anglia. His literary criticism has been widely published, in the Daily Telegraph, the Literary Review, the Times Literary Supplement, Prospect, the New Statesman, the Guardian and the London Review of Books, and he has been the poetry critic for the Sunday Times since 2013. His books as an editor include the revised edition of the Oxford Companion to Modern Poetry (2013) and the Complete Poems of R F Langley (2015). You can follow him on Twitter @jntod.
Interviews with Jeremy Noel-Tod
It's not quite poetry, yet not quite prose: the prose poem is "the defining poetic invention of modernity," argues Jeremy Noel-Tod, editor of The Penguin Book of the Prose Poem. Here he chooses five of the best prose poems from Arthur Rimbaud to Claudia Rankine.