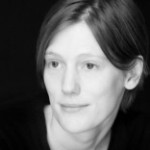 Joanna Kavenna
Joanna Kavenna is a novelist, travel writer, and reviewer. She has held writing fellowships at St Antony's College, Oxford and St John's College, Cambridge. Her first book, The Ice Museum, was about travelling in the North in search of the mythical land of Ultima Thule. Her first novel, Inglorious, won the Orange Broadband New Writers Award. Here she tells The Browser that the concept of parallel worlds is no more dubious than that of a single reality, and that this is something that writers have known for centuries.
Interviews with Joanna Kavenna
The highly respected author who has held fellowships at both Oxford and Cambridge universities discusses books that focus on parallel realities. Comes up with some great lesser-known must-read fiction
Interviews where books by Joanna Kavenna were recommended
Philosophers have a lot to add to debates about digital technology and the moral issues raised by its rapid rise, argues Carissa Véliz, a professor at the University of Oxford's Institute for Ethics in AI. Here she talks us through books for the general reader that introduce some of the challenges of digital ethics, from concerns about privacy and bias to the threat to democracy and the future of humanity.