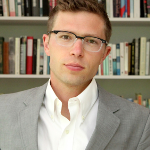 Jonah Lehrer
Jonah Lehrer is a writer. His books include Proust was a Neuroscientist, How We Decide and A Book about Love.
Interviews with Jonah Lehrer
Behavioural economics is a very new field, but its insights have huge ramifications for our daily lives, including life-or-death decisions. Here, author Jonah Lehrer talks us through some of its most important works.