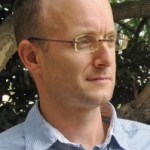 Jonathan Cook
Jonathan Cook is a British writer and journalist based in Nazareth, Israel, since 2001. He is the author of three books on the Israeli-Palestinian conflict, including, most recently, Disappearing Palestine.
Interviews with Jonathan Cook
Palestinians living in Israel are cut off from both sides of the conflict and constantly trying to square the circle, argues Nazareth-based writer Jonathan Cook.