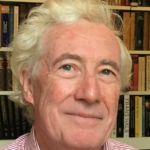 Jonathan Sumption
Jonathan Sumption is a British judge and historian. He served as a Justice of the UK's Supreme Court from 2012 to 2018. In the 2019 Reith Lectures he argued that the law is taking over the space once occupied by politics. Those lectures were expanded into a book, Trials of the State: Law and the Decline of Politics. Lord Sumption has also written several books of medieval history, including four books on the Hundred Years War, the third of which, Divided Houses, won the 2009 Wolfson History Prize.
Books by Jonathan Sumption
Interviews with Jonathan Sumption
What is the relationship between law and human society? Does the rule of law entail certain rights? What are the justifications for legal constraints on human conduct? Jonathan Sumption, a former Justice of the UK's Supreme Court, discusses these and other issues related to the rule of law.
Books by Jonathan Sumption