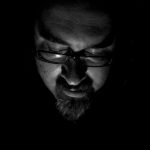 Keith Kahn Harris
Keith Kahn-Harris is a writer and sociologist based in London, where he is an honorary research fellow and associate lecturer at Birkbeck College, in addition to lecturing at Leo Baeck College and running the European Jewish Research Archive at the Institute for Jewish Policy Research. He is the author of Extreme Metal: Music and Culture on the Edge and Judaism: All That Matters, as well as two other books and regular journalistic writings.
Books by Keith Kahn Harris
Interviews with Keith Kahn Harris
Metal music, developed in the sixties and seventies, is notorious for its dark and disturbing imagery and its aggressive sound. But there's nothing to be afraid of, says sociologist and fan Keith Kahn-Harris: it's all part of the mythmaking of metal.
Books by Keith Kahn Harris