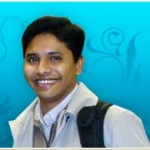 Khurshid Alam
Khurshid Alam is a natural disaster and climate change expert who has played a key role in disaster reconstruction in 20 different countries. Khurshid is currently writing a book about the great Indian earthquake of 1897, which flattened an area roughly the size of England.
Interviews with Khurshid Alam
Disaster reconstruction and climate change expert, Khurshid Alam, talks through five illuminating books on natural disasters and outlines some of the key political issues relating to disaster management.