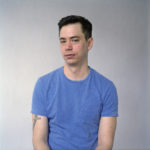 Kyle Chayka
Kyle Chayka is the author of The Longing for Less: Living with Minimalism, published by Bloomsbury. He is also a freelance journalist and critic,  contributing to publications including New York Times Magazine, The New Republic, and Vox.
Books by Kyle Chayka
"Minimalism becomes appealing to many people at certain moments—when there's a lot of societal upheaval or a chaotic political moment, any kind of chaos. Then it becomes appealing to think that if only we threw out everything extraneous and lived more simply, then we would be happier" US art critic Kyle Chayka's book looks at Minimalism as a philosophy, lifestyle, artistic movement and aesthetic."
Kyle Chayka recommended the best books on Minimalism to us in an interview.
Interviews with Kyle Chayka
In times of political or personal turmoil, there's a tendency to seek solace in stripping back life to its bare essentials. Minimalist thought is threaded through Stoicism and Zen Buddhism; absence and space became major preoccupations of 1960s US art. Kyle Chayka, the art critic and author of The Longing for Less, recommends five books on the philosophy that underpins the present fad for minimalist self-help.