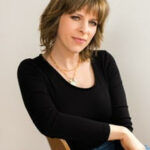 Leah Hazard
Leah Hazard has been an NHS midwife for nearly 10 years, and is the author of The Father's Home Birth Handbook, the Sunday Times-bestselling memoir Hard Pushed: A Midwife's Story, and, most recently, Womb: The Inside Story of Where We All Began. She is an outspoken advocate for reproductive justice and a frequent commentator on women's health.
Interviews with Leah Hazard
Birth is a transformational experience but it's also an emotionally fraught one, with sometimes traumatic consequences, says midwife Leah Hazard. Here she recommends five books that discuss the deep psychological impact of childbirth, the debate over interventionism, and the inequalities baked into the practice of obstetrics.