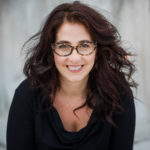 Marci Shore
Marci Shore is an Associate Professor of History at Yale, where she teaches European cultural and intellectual history.
Interviews with Marci Shore
The tumultuous history of Ukraine and its continuing upheavals are not well understood beyond its borders. Yale historian Marci Shore recommends the best books on the land of many identities and languages that is modern Ukraine.