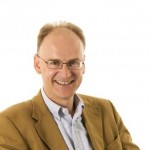 Matt Ridley
Matt Ridley's books have sold over 800,000 copies, been translated into 27 languages and been short-listed for six literary prizes. In 2004 he won the National Academies Book Award from the US National Academies of Science, Engineering and Medicine for Nature via Nurture. In 2007 he won the Davis Prize from the US History of Science Society for Francis Crick.
Interviews with Matt Ridley
The science writer says we are obsessively pessimistic for no good reason. Our innate ability to innovate with technology is what will  ultimately save us from disaster
Interviews where books by Matt Ridley were recommended
Think of Darwinian natural selection and you may think of selfish or competitive behaviour, but this is far from the whole story, says economist Paul Seabright.