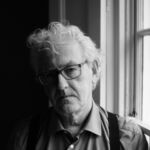 Michael Burleigh
Michael Burleigh is a Senior Fellow at LSE Ideas, the world's premier university-based think tank. He has written fifteen books, including most recently Day of the Assassins: A History of Political Murder (Picador 2021) and Populism: Before and After the Pandemic (Hurst 2021). His Third Reich: A New History (2000) won the Samuel Johnson Prize for Non Fiction.
Books by Michael Burleigh
Interviews with Michael Burleigh
From Julius Caesar to Jamal Khashoggi, assassinations often seem earth-shattering in their consequences. But, as historian Michael Burleigh explains, those consequences are rarely the ones the assassins intended. Here, he recommends the best books on assassinations and the assassins who carry them out, including the role of drones and PR agencies.
Hitler has a reputation as the incarnation of evil. But, as British historian Michael Burleigh points out in selecting the best books on the German dictator, Hitler was a bizarre and strangely empty character who never did a proper day's work in his life, as well as a raving fantasist on to whom Germans were able to project their longings.
Books by Michael Burleigh