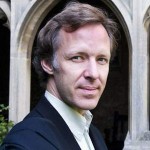 Morten Kringelbach
Morten Kringelbach is the director of Hedonia, a transnational research group based in Oxford, UK and Aarhus, Denmark. He is a Senior Research Fellow in the Department of Psychiatry, University of Oxford and a Professor at Aarhus University, Denmark, as well as Senior Research Fellow and College Lecturer in Neuroscience at The Queen's College, University of Oxford.
Books by Morten Kringelbach
Interviews with Morten Kringelbach
We live at a time of unprecedented insight into the workings of our own minds. We can use this knowledge to improve both ourselves and humanity, argues the neuroscientist.
Books by Morten Kringelbach