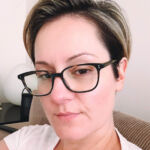 Natasha Tomic
Natasha Tomic is a blogger, book reviewer, and die-hard seeker of fictional happily-ever-afters. She has run her book blog, natasha is a book junkie, since 2012 and has, in that time, built a tribe of fellow book junkies who love romance just as much as she does.
Interviews with Natasha Tomic
Romance is one of the most widely read and commercially successful genres, a literary haven for those seeking a happy ending. Here, the book blogger and self-confessed romantic fiction addict Natasha Tomic chooses her top five romantic novels of 2021, and explains why it's the perfect escapist genre.