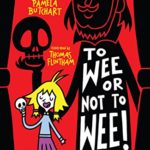 Natasha
Natasha is ten years old and lives in Oxfordshire, United Kingdom. She loves reading.
Interviews with Natasha
Are you longing to get your children as excited about Shakespeare as you are? There's a lot of books out there to introduce kids to the Bard. Here, Natasha, a 10-year old living in Oxfordshire, recommends some of her favourite retellings of Shakespeare stories.