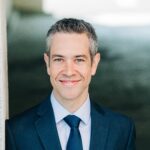 Nate G. Hilger
Nate Hilger has worked as a professor of economics at Brown University, and is currently an economist and data scientist in Silicon Valley and an affiliate of the Population Studies and Training Center at Brown. In 2020 he served as a lead policy consultant for Pete Buttigieg's presidential campaign. His academic research on child development and inequality has been widely published in leading academic and media outlets.
Interviews with Nate G. Hilger
We think of parenting as a level playing field because loving your kids and doing everything you can for them comes naturally and isn't determined by socio-economic status. The problem is that it may not be enough, says economist Nate G. Hilger. Here, he argues for a more activist approach so that kids across society have an equal opportunity to do well in life.