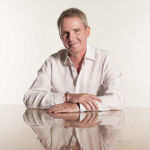 Nigel Shadbolt
Sir Nigel Richard Shadbolt is Principal of Jesus College, Oxford and Professorial Research Fellow in the Department of Computer Science, University of Oxford. He is Chairman of the Open Data Institute which he co-founded with Tim Berners-Lee. He is also a Visiting Professor in the School of Electronics and Computer Science at the University of Southampton.
Interviews with Nigel Shadbolt
"Science is a profoundly human endeavour. The stories of triumph and success in science, alongside the failures and despair, are compelling." From a data-driven account of air pollution to a book that makes calculus fun, 2019 has been a great year for science books. Nigel Shadbolt, chair of judges, discusses the six books shortlisted for the 2019 Royal Society Insight Investment Science Book Prize.