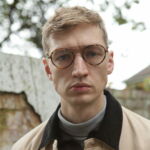 Patrick Galbraith
Patrick Galbraith is a journalist and author whose work has appeared in The Times, Granta, The Spectator, and The TLS. His first book In Search of One Last Song was recently published by William Collins.
Books by Patrick Galbraith
Interviews with Patrick Galbraith
Novelists, non-fiction writers and poets all attempt to create immersive and atmospheric settings in their books—what is called a 'sense of place' in literary terms. Here, the British journalist Patrick Galbraith selects five books that explore and evoke a sense of place—including works by Joan Didion, Mark Kurlansky and John McPhee.