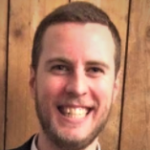 Paul McMullen
Paul McMullen has taught ancient Greek literature, history and religion at the University of Sydney and Pembroke College, Cambridge and has lectured on ancient Greek at University College Cork. He holds a PhD in Classics from Pembroke College, Cambridge, where his doctoral thesis, Offending the Gods in Attic Forensic Discourse Before and After Socrates, examines the Athenian lawcourt as a forum where citizens debated and revised their theological ideas in the fifth-century B.C.E., opening up a new, rhetorical context for the trial of Socrates.
Interviews with Paul McMullen
Interested in philosophy? Drama? History? Within a year you too could be reading seminal texts in their original language. Academic Paul McMullen recommends the best books for learning ancient Greek.