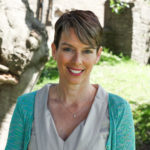 Rachel Hickman
Rachel wanted to work in children's books since joining the Puffin Club as a child. After a childhood spent in Hong Kong, she studied English and Publishing at Oxford Brookes, before beginning a career that has now spanned more than 30 years. Throughout her career, Rachel has worked with the most famous names in children's publishing including Roald Dahl, Dick King-Smith, Ursula Moray Williams, Roger McGough and Posy Simmonds.
Books by Rachel Hickman
It's a modern fairytale, dreamy and romantic in its depiction of a beautiful coastline and crumbling castles, while also down-to-earth in describing outdoor life, and working with horses. I wanted somewhere that could more than mirror my characters' mix of emotions: grief and love, hurt and guilt, as well as the inner conflict that goes with the responsibility of fame, wealth and status.
Rachel Hickman recommends Novels Set in Wild Places
Interviews with Rachel Hickman
Rachel Hickman, co-founder of Chicken House Publishing and author of One Silver Summer, selects books with wild settings that have appeal to older children. She discusses how a strong use of nature adds drama and meaning to a narrative, and the way that setting can become another character in a story.