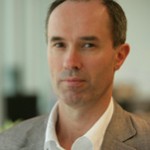 Richard McGregor
Richard McGregor is the former Beijing bureau chief of the Financial Times, and was a foreign correspondent in China and Japan for close to two decades. He is the author of The Party: The Secret World of China's Communist Rulers which was published by HarperCollins.
Books by Richard McGregor
"It's a sneak peak into the way the Communist Party works. Clearly the Chinese government has succeeded in providing a policy environment that incentivises people to do things – to work hard, to make money – without it necessarily being democratic. Like it or not, they have a rule of law, they have some transparency – certainly enough that foreigners are happy to invest there. It's not a model of democracy or transparency as we know it in the West, but it's clearly a good enough system that people feel they want to invest their money there." Read more...
The best books on The Decline of the West
Dambisa Moyo, Economist
Interviews with Richard McGregor
Former Beijing bureau chief of the Financial Times shares his insights on the Chinese Communist Party – from the absolute horror at the destruction of Maoist times, to Yao Ming, to political power structures and more
Interviews where books by Richard McGregor were recommended
The author and economist argues that the West is in decline, the U.S. faces structural unemployment, and authoritarian states like China are in many ways better positioned to deal with financial busts
Books by Richard McGregor