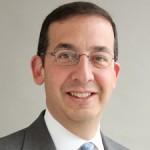 Richard Tofel
Richard Tofel is general manager of ProPublica, an independent, non-profit newsroom that produces investigative journalism in the public interest. He was formerly assistant publisher of The Wall Street Journal. He is the author of a number of books, including Restless Genius: Barney Kilgore, The Wall Street Journal, and the Invention of Modern Journalism.
Interviews with Richard Tofel
Richard Tofel, general manager of the non-profit newsroom ProPublica and former assistant publisher of the Wall Street Journal, explains why the printed newspaper is doomed. He recommends the best books to read to better understand the changing business of journalism.