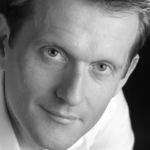 Books by Robert Douglas-Fairhurst
The perfect book. It told me new things about a subject I thought I knew well, it made the things I knew already interesting, and it made me laugh
Interviews with Robert Douglas-Fairhurst
When it was published on December 19th, 1843, Charles Dickens's A Christmas Carol was an instant classic. As families settle in front of the fire to read it aloud on Christmas Eve, Oxford Professor of English Literature Robert Douglas-Fairhurst runs through the best of Dickens's prolific writings about Christmas.
Interviews where books by Robert Douglas-Fairhurst were recommended
History books often focus on big political or economic events, wars and leaders. But there's much to learn from studying the way people lived, and what made the Victorian age both like and unlike our own, as Judith Flanders explains.