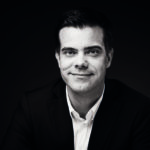 Robert Gerwarth
Robert Gerwarth is Professor of Modern History at University College, Dublin and Director of the Centre for War Studies. His work has been translated into some thirty languages.
Interviews with Robert Gerwarth
The Weimar Republic was not doomed to fail, says the historian Robert Gerwarth; it was, in many ways, popularly rooted and successful, and its artistic achievements remain influential to this day. Here he selects five books that illustrate the rich cultural life of the Weimar Republic, its pioneering modernism and the febrile political atmosphere that gripped it in the wake of the Great Depression.