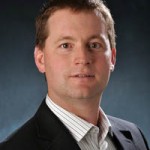 Roger Pielke Jr
Roger Pielke Jr. is a professor of environmental studies at the University of Colorado. He has published in The Washington Post, International Herald Tribune, The New Republic, Atlantic Monthly and is often cited in The New York Times and The Wall Street Journal. He is author of The Honest Broker and The Climate Fix.
Interviews with Roger Pielke Jr
Environmental studies professor Roger Pielke Jr says innovation and argument is the only way to reverse climate change.