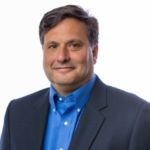 Ronald A. Klain
Ronald A. Klain is a lawyer in Washington, served as a senior White House aide to Presidents Barack Obama and Bill Clinton, and was a senior adviser to Hillary Clinton's 2016 campaign. He has held a wide variety of legal and policy positions in government, including his service as the White House Ebola response coordinator, chief of staff to Vice Presidents Joe Biden and Al Gore, chief of staff to the attorney general, associate counsel to the president, and chief counsel to the Senate Judiciary Committee. He has also been an adviser in seven presidential campaigns, and has played a senior role in preparing presidential candidates for their debates. He is an adjunct professor at Harvard Law School and Georgetown University, and began his legal career as a law clerk to Justice Byron White.
Interviews with Ronald A. Klain
On January 20th, 2021, Joe Biden became the 46th President of the United States. Here Ronald A. Klain, the veteran lawyer who is once again serving as Biden's chief of staff, recommends books that show the man behind the public persona including his love of Irish poetry, the string of terrible personal tragedies that have affected his life and career, and his leading role in blocking a Supreme Court appointment that would've decimated abortion rights.